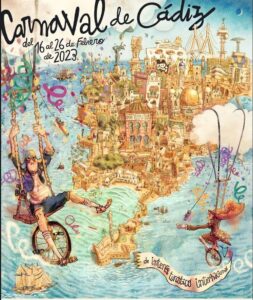 February in Andalusia is Carnival Time and in Cádiz, it´s a very different Carnival than carnivals all over the world.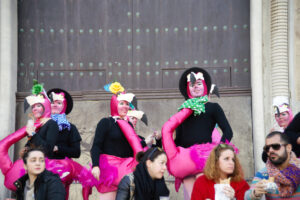 Carnival in Cádiz Capital.
The Carnival here is very specific and definitely worth seeing. That is the reason why is an international tourist attraction. This year Carnaval in Cádiz Capital starts on Thursday 16th of February 2019 and ends on the 26th of February 2023. During these 10 days Cádiz turns to thousands of little scenes. On every corner, you can see different "chrigota" (carnival group) performing. The performing groups are made of friends and colleagues from work or school or neighbours. Anybody who wants and has an idea of a funny "copla" (which is like a cabaret song, making laugh at the government, local authorities, mothers-in-low and some current events etc.) and wants to perform, sing and play – can do it. All the groups are fancy dressed in the theme of the name of the group.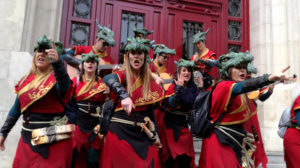 Tips to visit Cádiz during Carnival.
The only tricky bit for tourists is that most of the songs are sung in the local dialect of Andalusia. It can be difficult to understand even for Spanish from different regions. Aa good idea is to have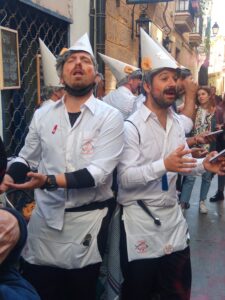 someone local with you. The carnival atmosphere in the town is very special. Almost every single person is in fancy dress. All city is bustling.  Tapas bars and restaurants are full. All streets are full of people. Especially weekend can be very busy.
So as a good tip for our Guests, all the car parks in Cádiz are normally full during those days, parking on the streets is almost impossible to find. The best idea is to leave your car for example in Chiclana, next to the tram or bus stop and take public transport which will get you directly to the old town where everything is happening.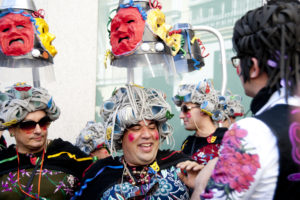 Carnival in Chiclana de la Frontera.
Other towns also will organise carnival events. Of course, the one in Cádiz is the biggest as this is the capital of the province. You can find a detailed programme of attractions and coplas competitions here: https://www.codigocarnaval.com/programacion-carnaval-de-cadiz/.
Chiclana de la Frontera also will have their Carnival attractions from Friday 18th of February to Saturday 26th of February 2023. Here you will find the full programme: https://www.dechiclana.com/destacado/programacion-completa-del-carnaval-chiclana-2023/.
So, prepare your costume, and good shoes to walk and dance. See you on the streets of Cádiz and Chiclana during Carnival 2023.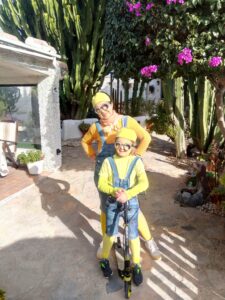 Photos Kasia Lunska, Cadiz Carnival 2018, 2020, 2021, 2022