In October 2022 finally opened a new route through salt marches which connect Chiclana and San Fernando.

The great beauty of the site through which it runs, as well as the hook of connecting two neighbouring municipalities through a trail designed for walking or cycling, was a great success. The track is flat and easy, and can be done by bicycle or walking by the whole family. It contains 4 bridges that cross the San Pedro river, the Sancti Petri and Bartivás channels, and the Iro river and provides beautiful landscapes.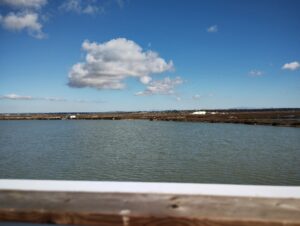 The route pass by flamingos in their environment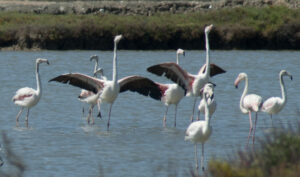 and the local Salt Museum and Restaurant (Centro de Recursos Ambientales, Salinas Chiclana https://salinasdechiclana.es/). That´s the place where you can see how the real Atlantic salt is being produced in Chiclana using a process called solar evaporation (and has been done this way for centuries). This process involves extracting saltwater from underground reservoirs or from the sea and then allowing the water to evaporate in large, shallow ponds or basins. As the water evaporates, the salt crystallizes and is collected. Doing the route you will see big salt mountains.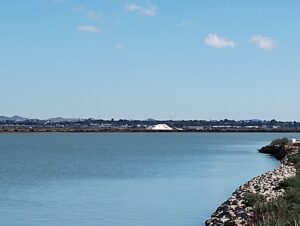 In the restaurant, you can enjoy a healthy lunch which contains local cuisine, with fresh fish and vegetables. That is also a place where I´m used to buying the salt for my kitchen – can recommend "sal de escama" for salads, fish and meats. It really gives an extra quality to the dishes.
The whole route is not long, has got 5,4km but it can be connected to an already existing bicycle track to make a 20 km bicycle loop. We did it in October and really enjoyed it. That is why I decided to share that idea with you.